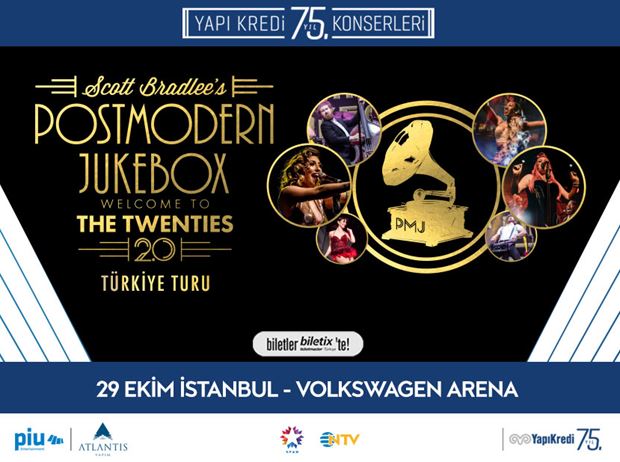 About the Event
A Postmodern Jukebox surprise from Yapı Kredi on its 75th year to the jazz listeners of Istanbul, İzmir, and Ankara!
*Pre sale dates of early bird prices for Yapı Kredi card holders: July 1 – 7
This event is organized by Piu Entertainment and Atlantis Yapım.
Tickets are available on Biletix!