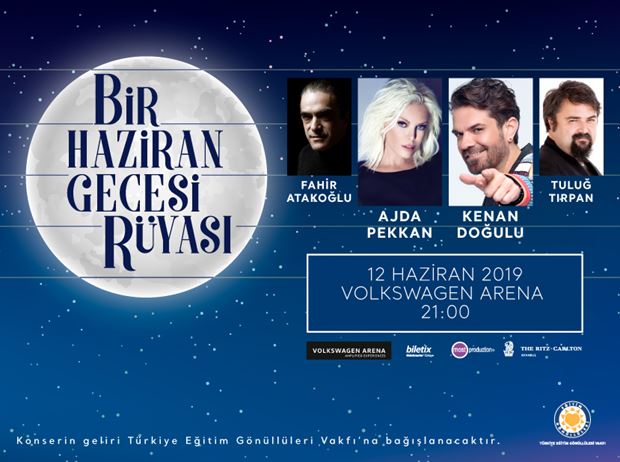 About the Event
The Educational Volunteers Foundation of Turkey (TEGV) will be at Volkswagen Arena on June 12!
Ticket sales will be used to support the education of 4500 children.
On this special night, Ajda Pekkan, Kenan Doğulu, Fahir Atakoğlu and Tuluğ Tırpan will perform for TEGV children.
By purchasing tickets to TEGV's "Bir Haziran Gecesi Rüyası / A Dream on a June Night" , you will watch a wonderful concert and help the children to hope for a better future.
Tickets are available on Biletix!