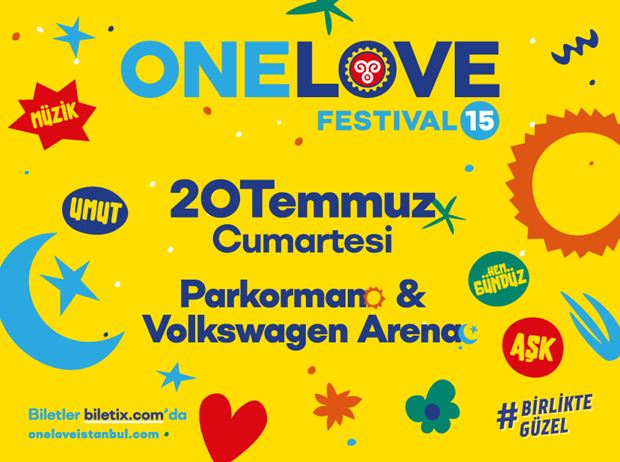 About the Event
One Love Festival will be in Parkorman and Volkswagen Arena on July 20…
Parkorman - Doors Open: 12:00 - Doors Closed: 23:59
Volkswagen Arena - Doors Open: 23:30 - Doors Closed: 06:00
Get ready for the festival experience of a lifetime.
Here is the One Love Festival 15 lineup:
Years & Years
The Blaze
Michael Kiwanuka
Ezhel
Büyük Ev Ablukada
The Black Madonna
Oh Land
Gaye Su Akyol
Palms Trax
Dekmantel Soundsystem
Jungle by Night
Black Merlin
Skinny Pelembe
Max Abysmal
Gözyaşı Çetesi
Ati ve Aşk Üçgeni
Kamufle & brothers
Ferhat Albayrak
Kerem Akdağ
Ece Özel
Hedonutopia
In Hoodies
Al'York
Ikaru
Mind Shifter
One Love Festival makes it comeback on its 15th year. It will take place in Parkorman in the morning and in Volkswagen Arena at night.
#BuYazOneLove #BirlikteGüzel #pozitiftimes