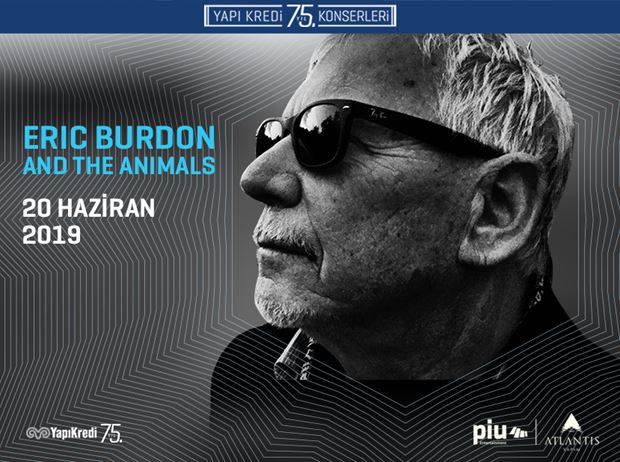 About the Event
With Eric Burdon as its lead singer, The Animals, one of the most significant groups of the rock history, will be at Volkswagen Arena on June 20!
Founded by Eric Burdon in the early 60s, British blues-rock band The Animals was one of the most noteworthy bands of the British Invasion which includes groups like The Beatles, The Rolling Stones, The Who, and The Kinks. As one of the most influential figures of the rock history, Eric Burdon and The Animals has reached a wide range of listeners across the world with songs like "The House of the Rising Son", "Baby Let Me Take You Home", "Don't Let Me Be Misunderstood", "I'm Crying", "Boom Boom" and "Bring It Home To Me." Eric Burdon & The Animals were inducted into the Rock and Roll Hall of Fame in 1994. During his career, Eric Burdon worked and performed with several groups and musicians like Bon Jovi, Ringo Starr, Billy Preston, and so on.
Organized by Piu Entertainment and Atlantis, Volkswagen Arena will host Eric Burdon & The Animal at its outstanding atmosphere on June 20!
Tickets are available on Biletix!