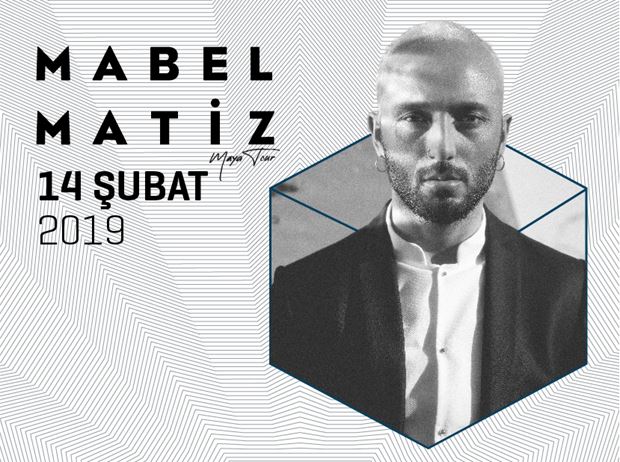 About the Event
With his different vocal style, melodies and song writing, Turkish pop music scene's well-liked name Mabel Matız will be at Volkswagen Arena on February 14th, organized in collaboration with Pozitif, Solfej Organization and Kerki Production and with Kral Pop Radio as the media sponsor.
Starting to work on his first solo album in 2009, Mabel Matız released it under his own name two years later in 2011, quickly reaching a wide audience. Thought of as a promising talent by his listeners and music critics alike, Mabel Matız's first album earned the title of one of the best 10 albums of the year. After its release in 2012, his second album "Yasam Cocuk" with Can Güngör and Cihan Mürtezaoğlu as the arrangers became one of the most-listened to albums. Mabel began to record his next album "Gok Nerede" after a Turkey tour, reaching top of the charts on digital platforms immediately after it came out in 2015. His latest album "Maya" released last June was highly praised, along with his duet performances with Ceylan Ertem, Sıla and Göksel.
Meet us at Volkswagen Arena's over-the-top atmosphere on February 14th to sing along to Mabel Matız's songs "Sultan Suleyman", "Gel", "Ask Yok Olmaktir", "Sarmasik" and "Ya Bu Isler Ne".
Tickets on Biletix!