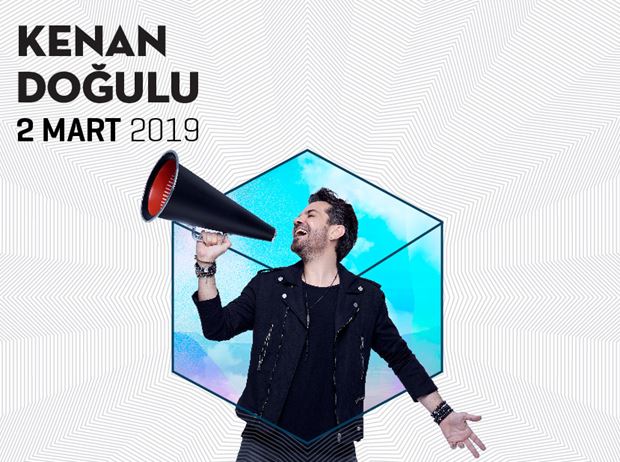 About the Event
You listened to Kenan Dogulu, but never like this! With his many popular songs, Turkish pop scene's important name Kenan Dogulu will be at Volkswagen Arena on March 2nd with a 360° center stage set-up.
Volkswagen Arena is hosting an interactive and strong new concert series "Volkswagen Arena 360° Center Stage", featuring Turkey's well-liked artists. Kenan Dogulu will be the first guest of the 360° stage, which has been specially designed to provide a flawless viewpoint and powerful acoustic experience to the whole audience.
Having released 14 studio albums, 7 singles and 55 music videos since the beginning of the 90s, Kenan Dogulu has won many awards in the "Best Album", "Best Song", "Best Music Video" and "Best Male Pop Artist" categories. Throughout his music career, he has performed in over a thousand concerts with his wide fanbase and has composed, written and arranged hundreds of songs, along with creating film music and doing projects with different artists. Kenan has been influenced by electronic, ethnic and jazz alongside pop music. With his high energy, the strong bond he forms with his audience and his success with playing various instruments, Kenan is one of the most-liked Turkish pop artists.
Meet us at Volkswagen Arena's over-the-top atmosphere for a 360° Kenan Dogulu performance, organized in collaboration with Pozitif, Solfej Organization and Kerki Production and with Kral Pop Radio as the media sponsor.
Tickets on Biletix!