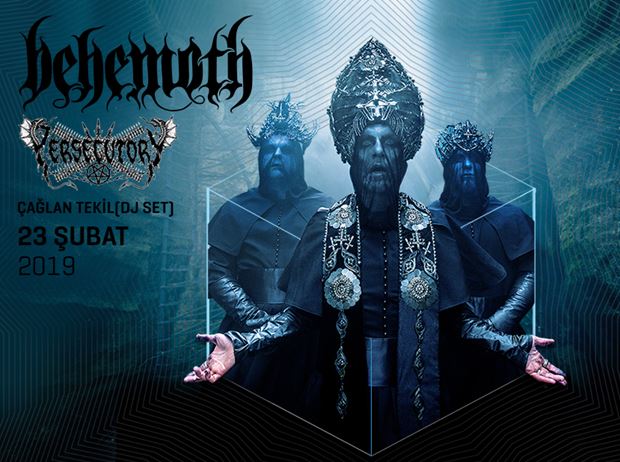 About the Event
Pushing the boundaries of black metal for the past 27 years, Polonian group Behemoth and opening act Caglan Tekil will be performing at Volkswagen Arena on February 23rd!
Starting out with a more traditional black metal sound, Behemoth later combined the death metal of the 2000s with Middle-Eastern influences and created their own signature style.
Made up of Nergal, Orion and Inferno, Behemoth has become a world-reknowned group since 2013. Having shared the same stage with top artists such as Ozzy Osbourne, Black Sabbath, Marilyn Manson, Iron Maiden and Metallica, Behemoth also performed at Slayer's final world tour last year.
The group's eleventh and latest album "I Loved You At Your Darkest" was released on October 5th. Behemoth wanted to reidentify themselves with this album, creating a more dynamic and rock-oriented record in comparison to their other ones. The band members took the role of producers with drum co-production by Daniel Bergstrand (Meshuggah, In Flames), mixing by Matt Hyde (Slayer, Children Of Bodom) and mastering by Tom Baker (Nine Inch Nails, Marilyn Manson).
Describing their concert performance as "visually and auditorily impressive, big and uncontrollable chaos", Behemoth will take the stage at Volkswagen Arena's over-the-top atmosphere on February 23rd, 2019 as a part of the world tour of their new album "I Loved You At Your Darkest".