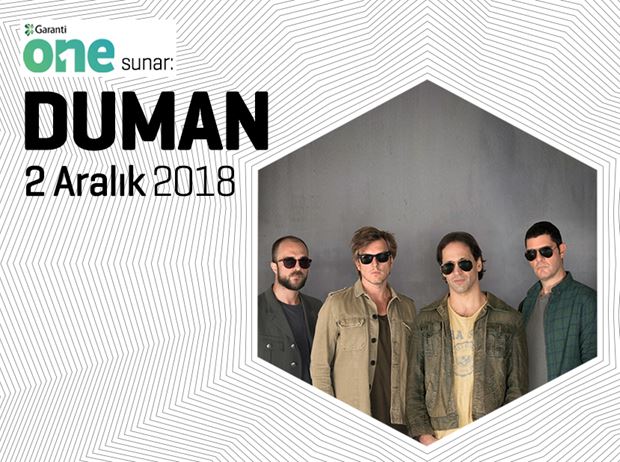 About the Event
**Ticket holders 15 years and younger must be accompanied by a parent or guardian with a ticket in the same category. All visitors must show their ID to enter.
With GarantiOne as the main sponsor, Duman, one of the leading rock groups in Turkey, will be performing at Volkswagen Arena on December 2nd.
With songs like "Aman Aman", "Senden Daha Güzel", "İçerim Ben Bu Akşam", "Helal Olsun", "Eyvallah" and "Seni Kendime Sakladım", Duman has been one of the most successful groups across the Turkish rock scene. After the release of their latest album "Darmaduman" in 2013, they are continuing their musical journey of almost 20 years.
Join Duman on December 2nd at the over-the-top atmosphere of Volkswagen Arena.
For GarantiOne members, early bird tickets will be on sale August 10-15. GarantiOne members will be able to buy their tickets with a 20% discount.